Video Scripting, Brand Strategy, Messaging, Copyediting for HyperBorean
When you create a paradigm changing, clean-tech solution to cooling the way HyperBorean has, you need to be able to communicate how amazing it is without getting lost in the complexity behind the solution. They needed both future investors and potential clients to "get" what they are about in language all could understand. Collaborating with Benten.Design, we elevated, clarified, and simplified their messaging, design, and brand. Check out the video HERE.
Content Strategy, Copywriting, and Messaging for Sherman St. Studio
Designer Eric Schroen was rebuilding Sherman St. Studio with an eye toward improving his brand messaging, reducing copy while increasing its impact, and communicating his passion for helping clients discover their "why" – his starting point for creating solid client Brand Identities. Together, we clarified how and what he wanted to communicate so as to give his business a clear voice, tone, setting him apart for the clients he wants to work with.
Copyediting, Messaging, Strategy, and Content Design for Stone Enterprises
Stone Enterprises had a branding, messaging and communication problem. When you went to their site you couldn't tell what they actually did. This hurt their credibility despite their years of experience and expertise. Turns out they do a lot. They create custom software, provide big data visualization, infrastructure and automation solutions, and fractional CTO services, but you would never know it based on their old website. With a limited budget, in partnership with Benten Design, we sussed out the who, why, and what of Stone and rebuilt their brand and digital presence to reflect and communicate it all with clarity and simplicity.
Copywriting, Research, Content Strategy, Annual Report – State of Corporate Giving, Emergent.com
Emergent wanted to take a different approach to the "annual report". Part of this change-up was to not just report what they were doing but give insight into the bigger picture setting themselves apart as thought-leaders in the corporate giveback space. Where did corporate giving gets its start? How has it evolved in the decades since? And, based on recent trends and shifts in customer behavior, where is it heading? I did extensive researched and write what is now The State of Corporate Giving.
Brand Messaging, Copywriting, Content Design, UX/UI – RISE Global Consulting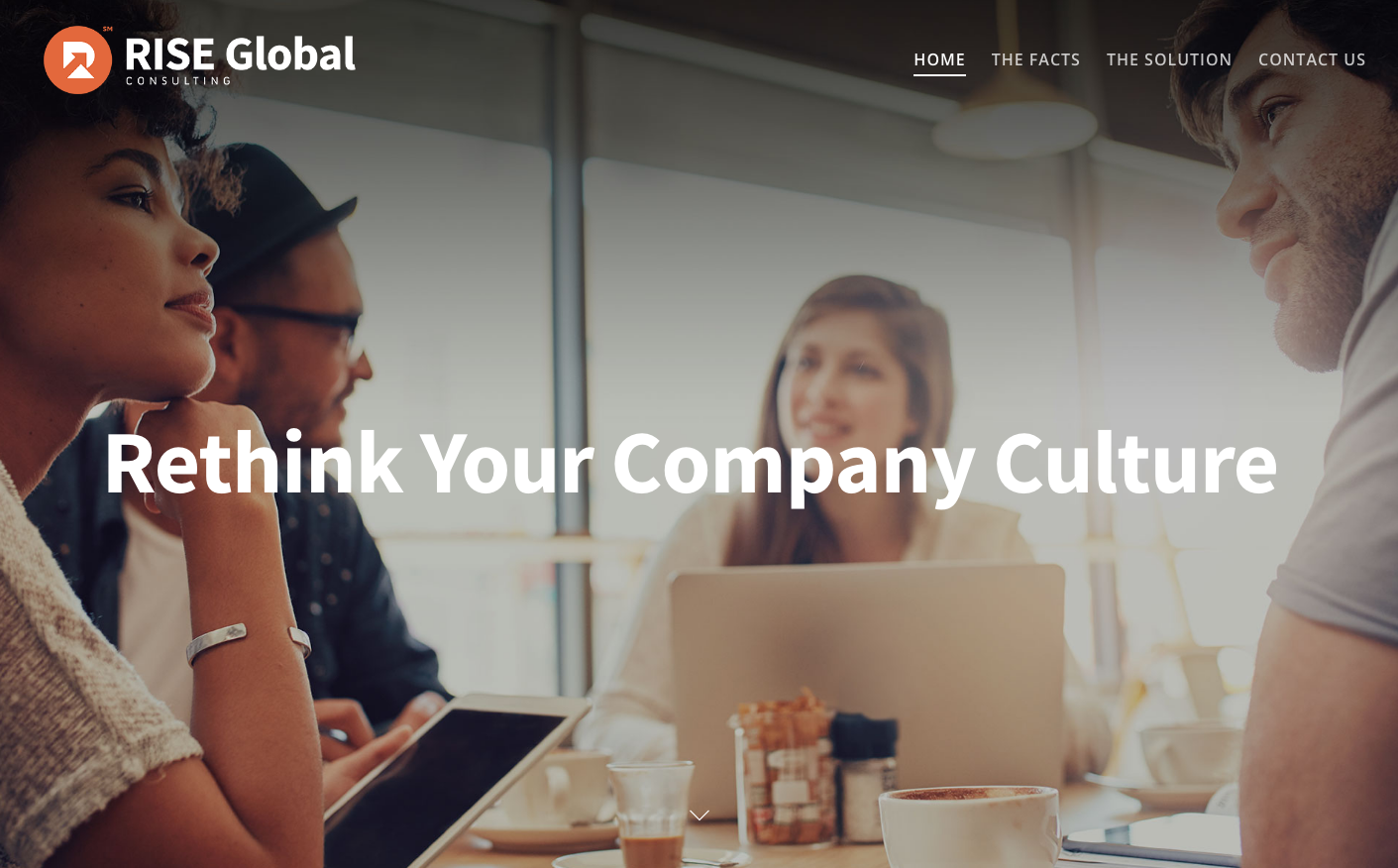 RISE has a unique approach to corporate consulting. They emphasize a focus on healthy cultures that create opportunity for employees to find their calling and step into it. Translating their cultural architecture approach into a brand message that anybody can resonate with upon visiting their site took some collaborative wordsmithing and intentional UX Content Design thinking. The results are a company story that is attractive and engaging.
More samples upon request...
Aside from The Ink, which I've been writing for over 13 years, and client work that includes the likes of LPL Financial, Red Robin, Chipotle, Peakview Communications, and Unbridled, I have works published in various digital outlets.
Some of my older work on the arts, life, and interviews with artists can be found at Curator Magazine and The Good Men Project